Future Mechanix Financial Market Education
Trading financial markets requires that you learn how to trade or invest. Trading cycles is a proven edge that can help get the probabilities on your side. If you are confused by 'news' and 'fundamentals' then perhaps you are looking at the wrong things.....
FUTURE = Where the money is!
MECHANIX = Cycles: the way the markets work!
Cycles help you to:
Understand how markets really work
Debunk 'fundamentals' and prove it for yourself
Learn to make your own market decisions
Check out the courses (and more) on the banner above.

Adelaide

classes available - real time, face to face!
The chart below has data up to 2017.12.10 (top right hand corner) and was uploaded 24Dec2017. It shows a 40w due late January 2018, a 20w low mid jun 2018 and a 9 year low in October 2018.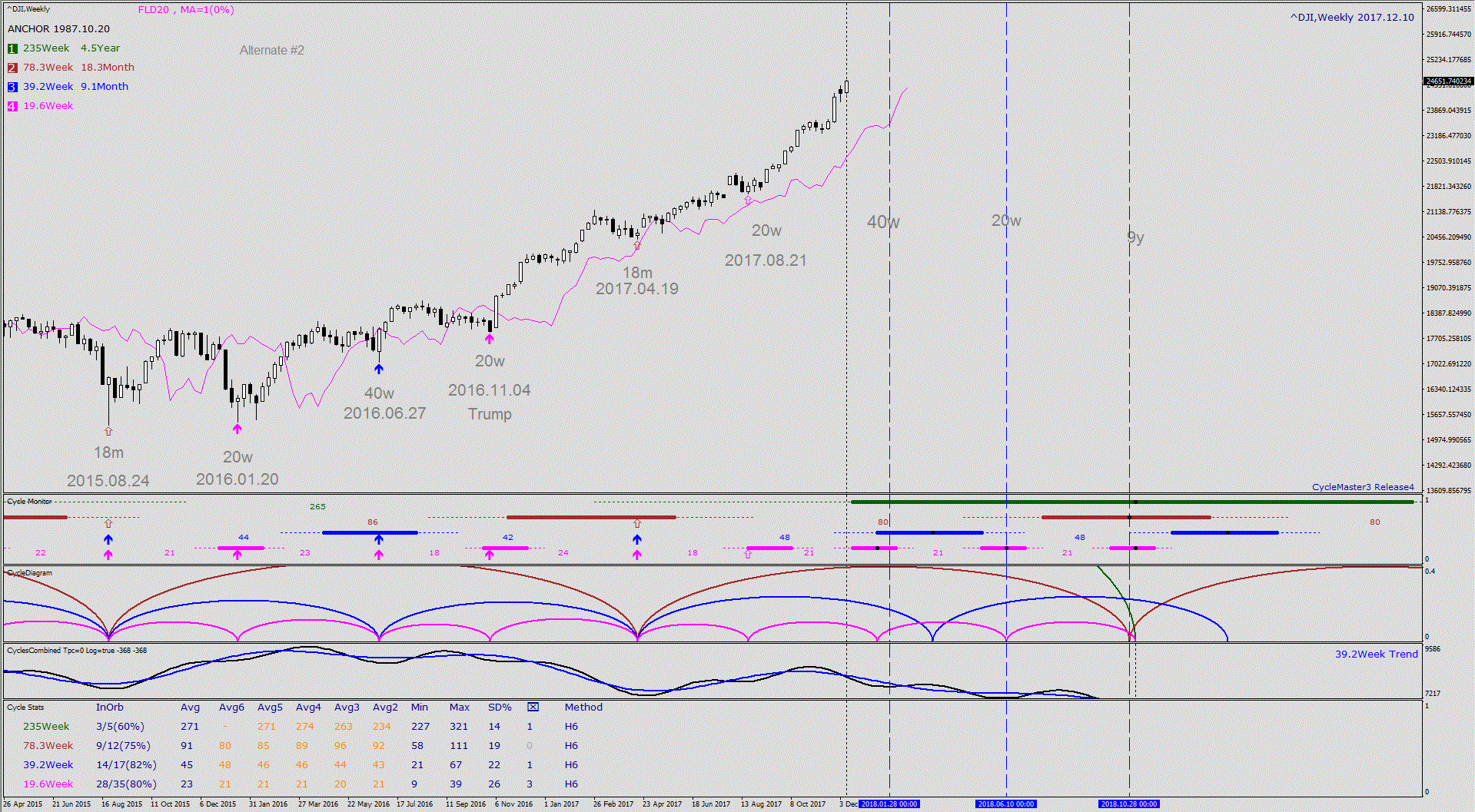 The chart above shows the 18 month low was 24Aug2015 which was forecast below to be 2Jun2015. Missed by 2 months!! Oh well....
The chart below was uploaded 15Jan15 and is based on data to 13Jan15 (see the date stamp top right). There is an 18 month low due and the approximate orb centre is 2Jun15.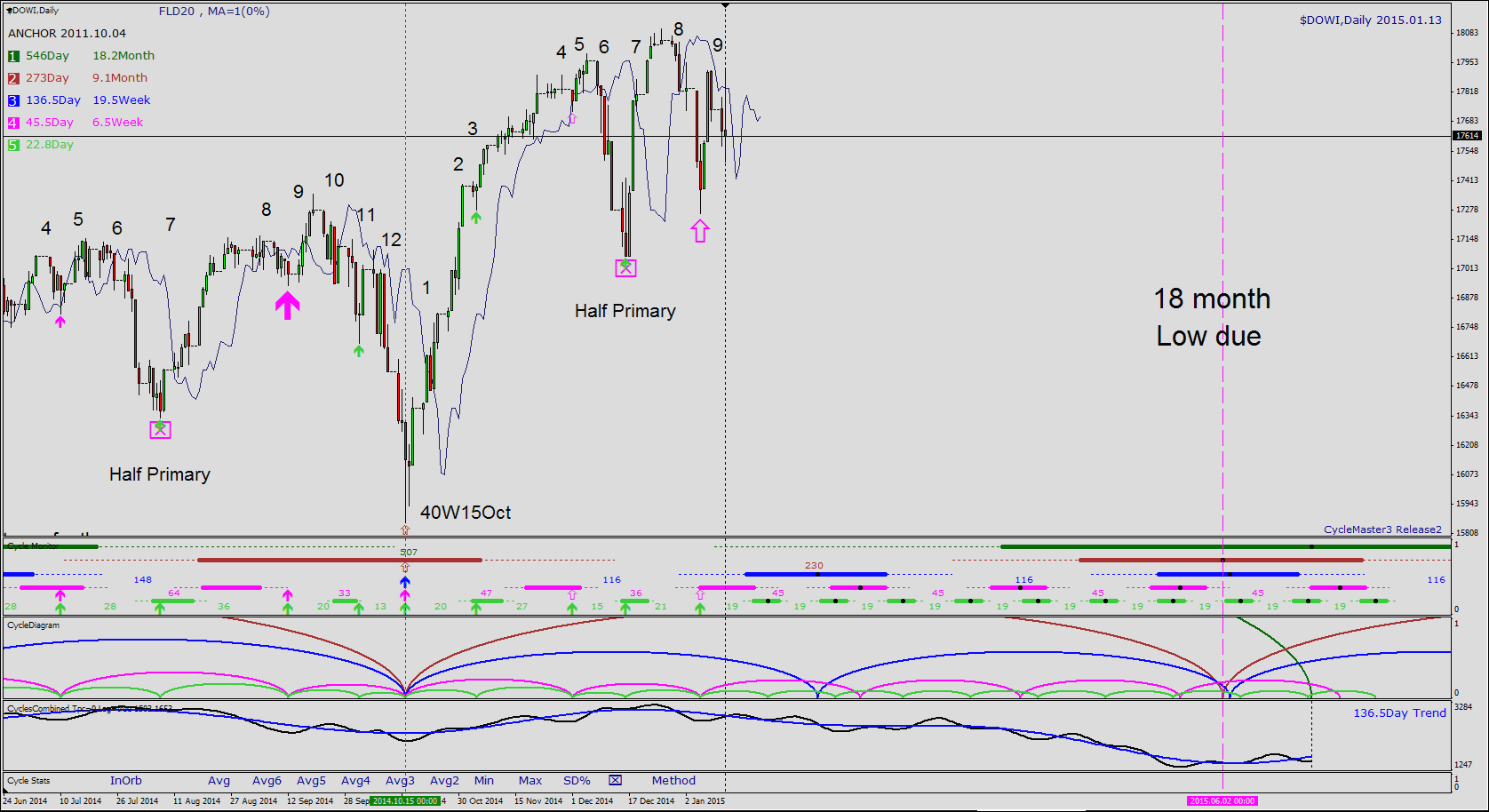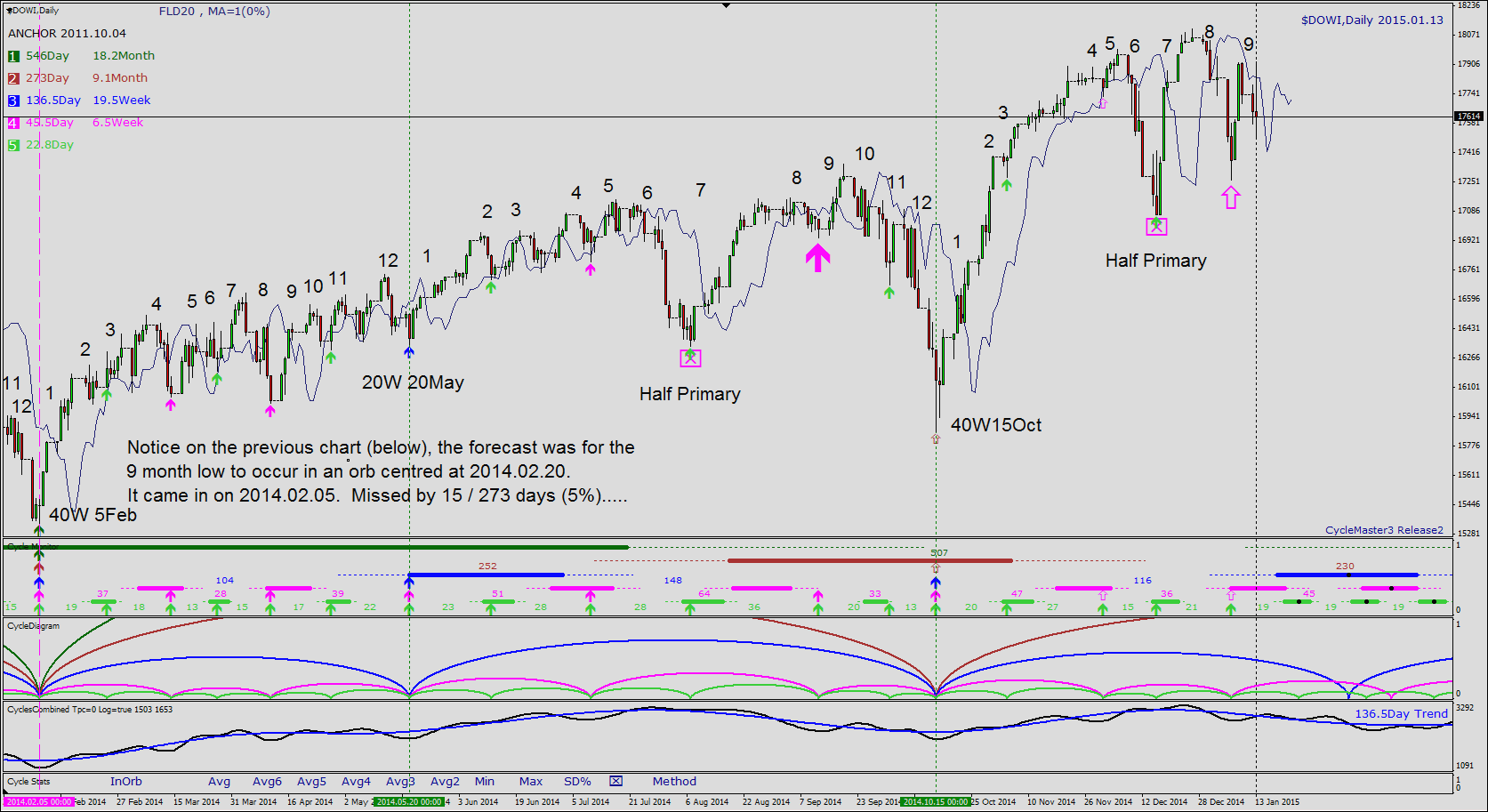 The chart below was uploaded 26Jan14 and is based on data to Friday 24Jan14 (see the date stamp top right). It shows the market tipping over and comming into a 'larger' low " in (about) March 2014" as forecast July 2013. That July 2013 earlier chart follows below this one. Notice the 20 week low that turned out to be 9Oct13 was forecast to be 7Oct13. The principle of variation precludes this accuracy all of the time but cyclic methodology keeps you in the right direction most of the time - and that means profits.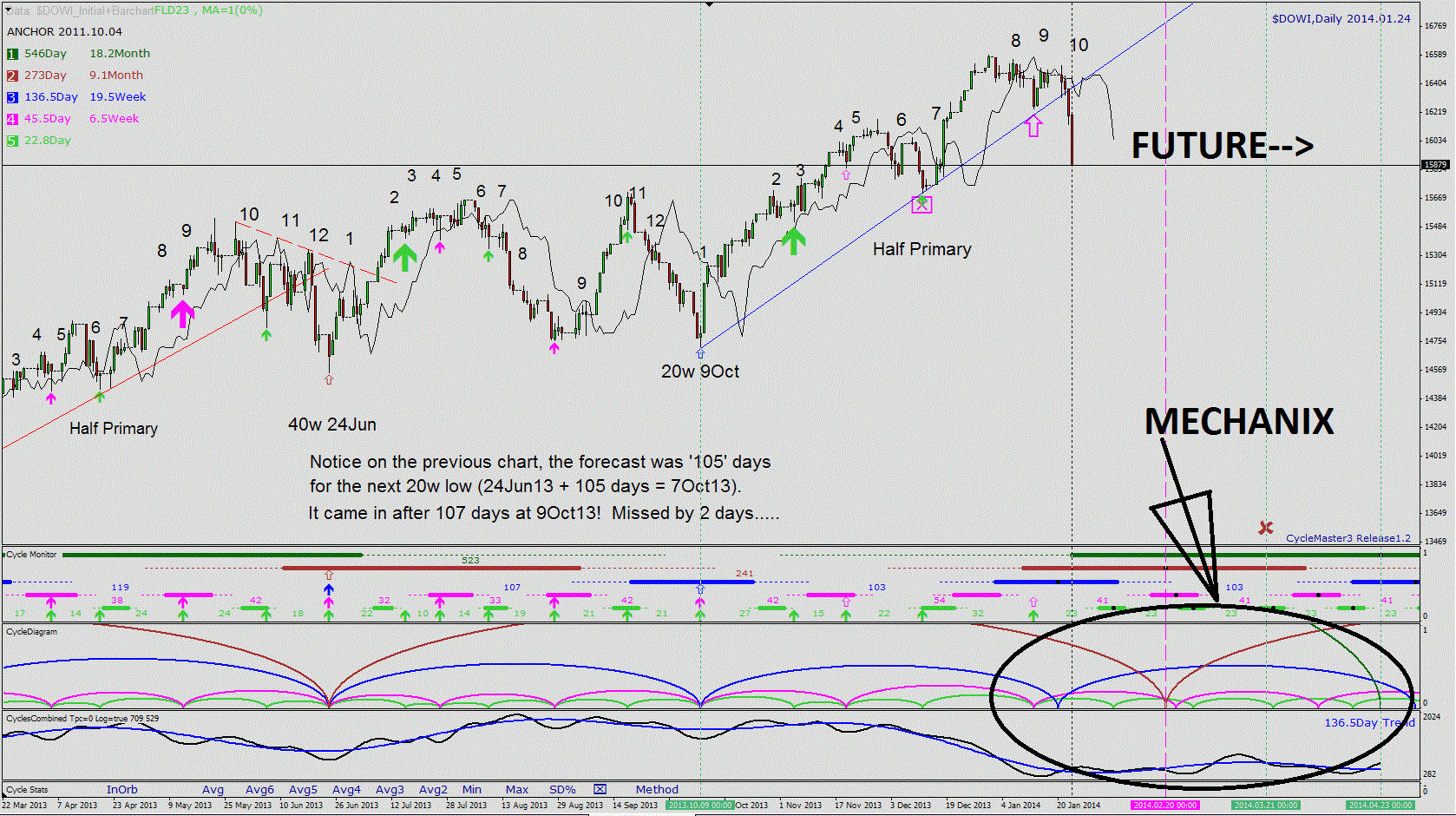 You don't need to understand the following chart. Just understand that it was produced on 10July13 and it forecasts a low in (about) March 2014. If weather forecasters can do it why can't we in the financial markets?