Courses

Private ADVANCED courses >
WEA Beginner Courses >
Course Dates and Fees >

Software
Contact
Payment
Trading financial markets requires that you learn how to trade or invest. Trading cycles is a proven edge that can help get the probabilities on your side. If you are confused by 'news' and 'fundamentals' then perhaps you are looking at the wrong things.....
FUTURE = Where the money is!
MECHANIX = Cycles: the way the markets work!
Cycles help you to:
• Prove how cycles worked in the past
• Understand how markets really work into the future
• Debunk 'fundamentals' and prove it for yourself
• Learn to make your own market predictions and trading/investing decisions
Check out the courses (and more) on the banner above.
Zoom classes available - real time!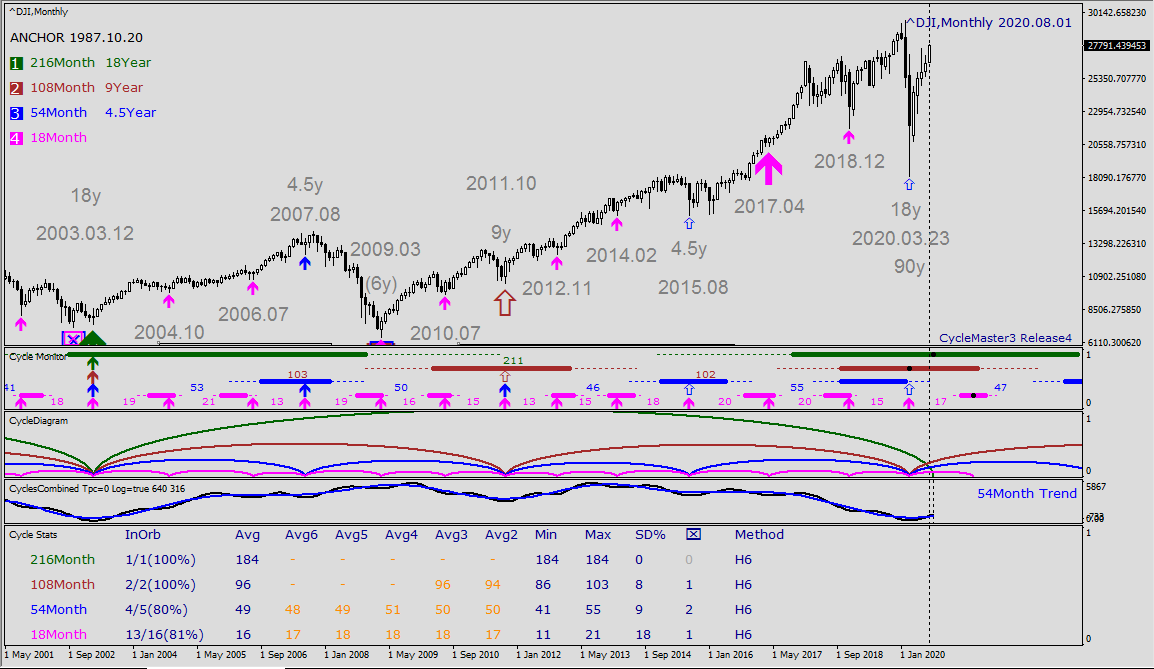 Watch the 8 minute video below to understand why I have called 23 March 2020 as the 90 year low. ©
Forecasting the high (April 2021) and low (still to come) bar by bar in Bitcoin.
I am a market forecaster and the following two videos show my approach to forecasting the recent high, April 2021 and forecasting the coming significant low. This is for educational purposes and must not be relied upon for trading or investing.
Bitcoin 210523 Low Phasing
Bitcoin 210523 High Phasing
Forecasting the high (21Jan2021) and low (1Feb2021) real time in the Dow.
The following series of '5-minute' videos were recorded live after the Dow had finished trading each day. All calls were made ahead of time with no 'woulda', 'coulda' 'shoulda'. Those who believe they can't forecast the markets are right. THEY can't! This video series might be worth a look. Work through them in chronological order to understand what I was doing and saying day by day.
Dow 210120 Update
Dow 210121 Update Up bar
Dow 210122 Update New ATH
Dow 210123 Update Down bar
Dow 210126 Update 20d? Low
Dow 210127 Update Up bar
Dow 210128 Update THAT'S a down bar!
Dow 210129 Update New 20d or is it the 20w low?
Dow 210130 High is in as forecast
Dow 210202 Update Inside bar
Dow 210203 Upbar & BITCOIN
DOW 210204 Update UP bar
Dow 210205 Update & Paid Videos
Dow 210206 Update & Paid Videos
Dow 210209 Update New All Time High
Play the video below to hear typical student feedback.
Email enquire@futuremechanix.com to enquire, express interest or notify payment.