Past Actual Trades
(Recent at top)
Dow trades long out of 6w low (31Dec12)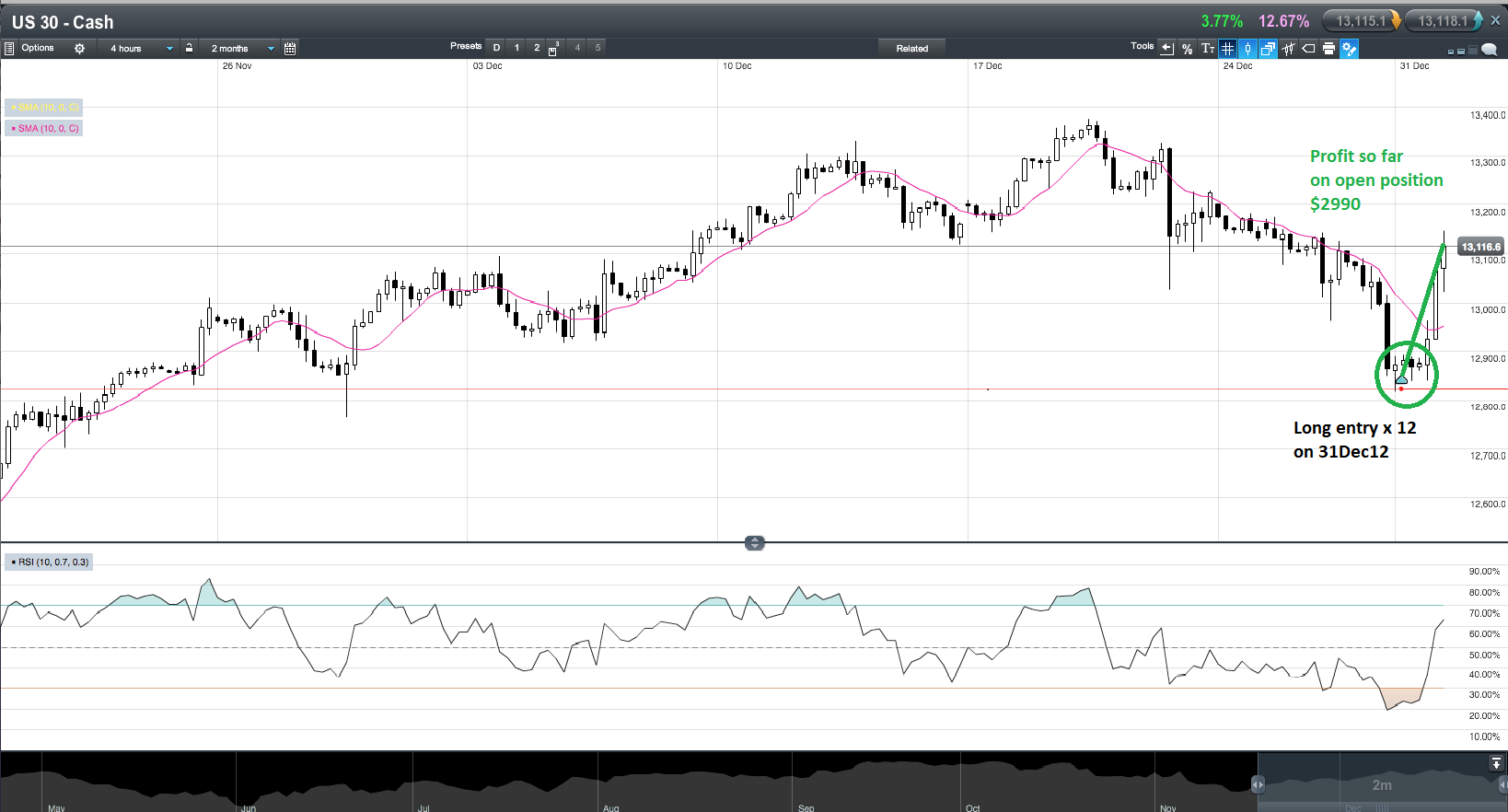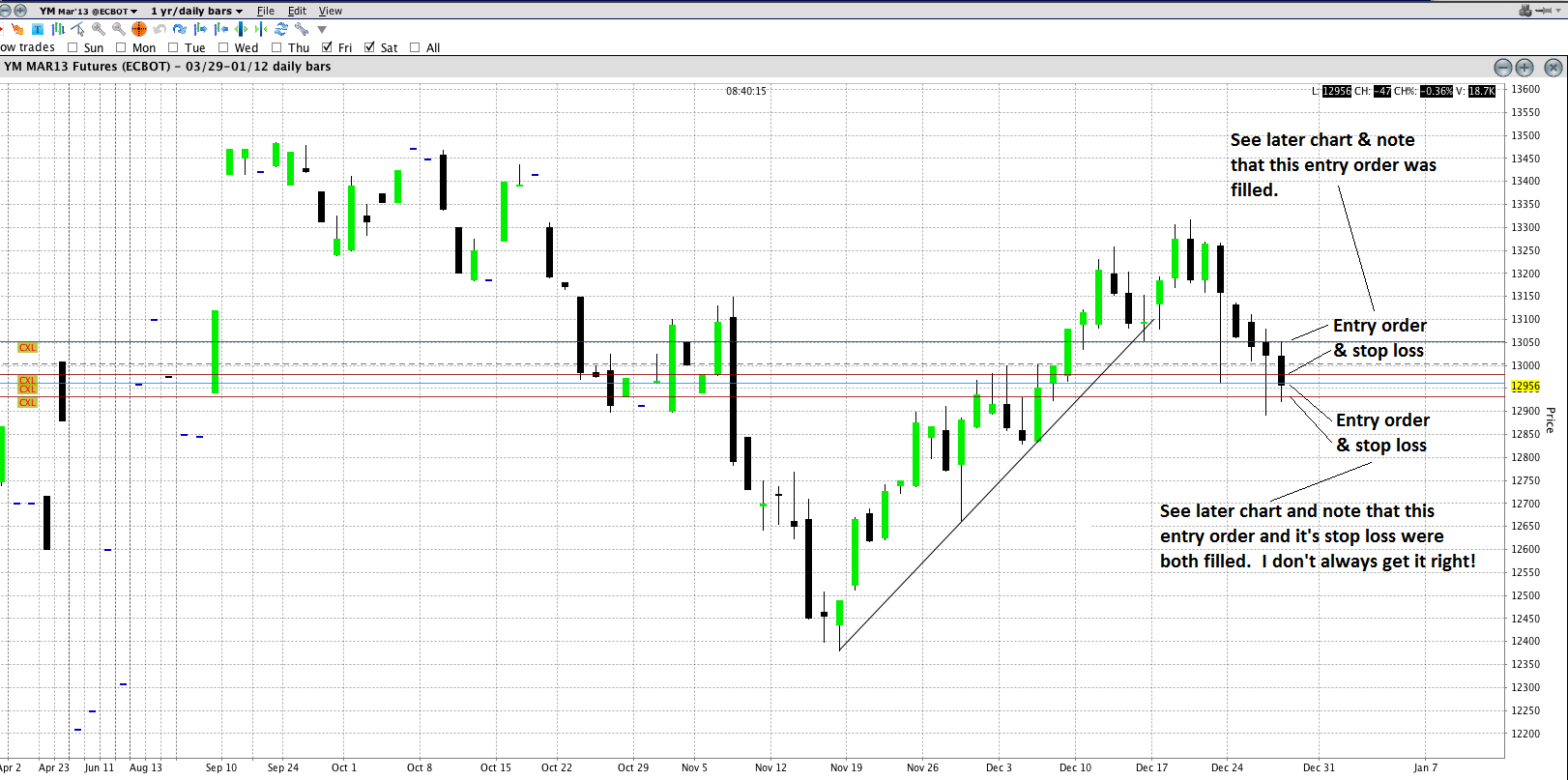 Dow trades short into 6w low


Corn trades short into start of 9y low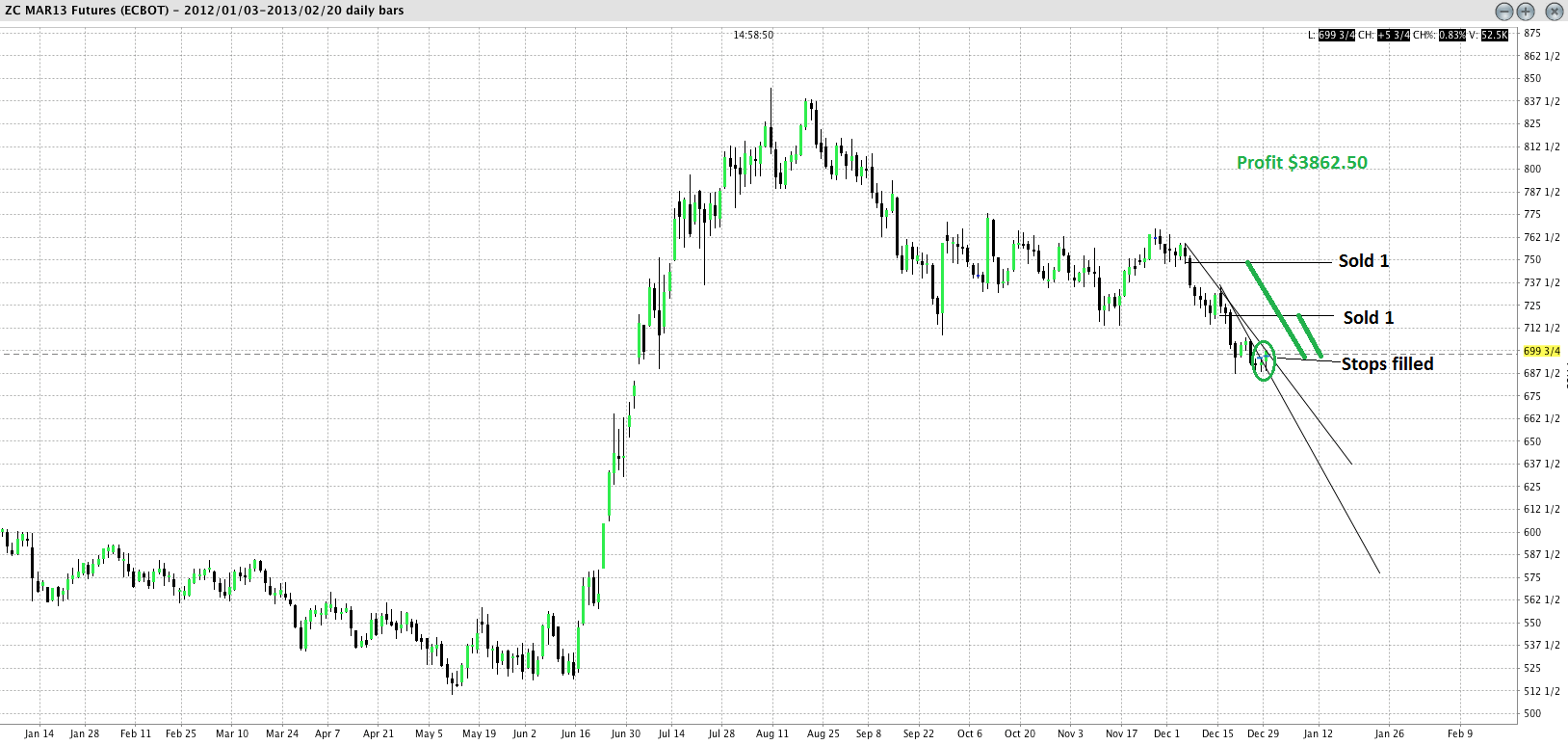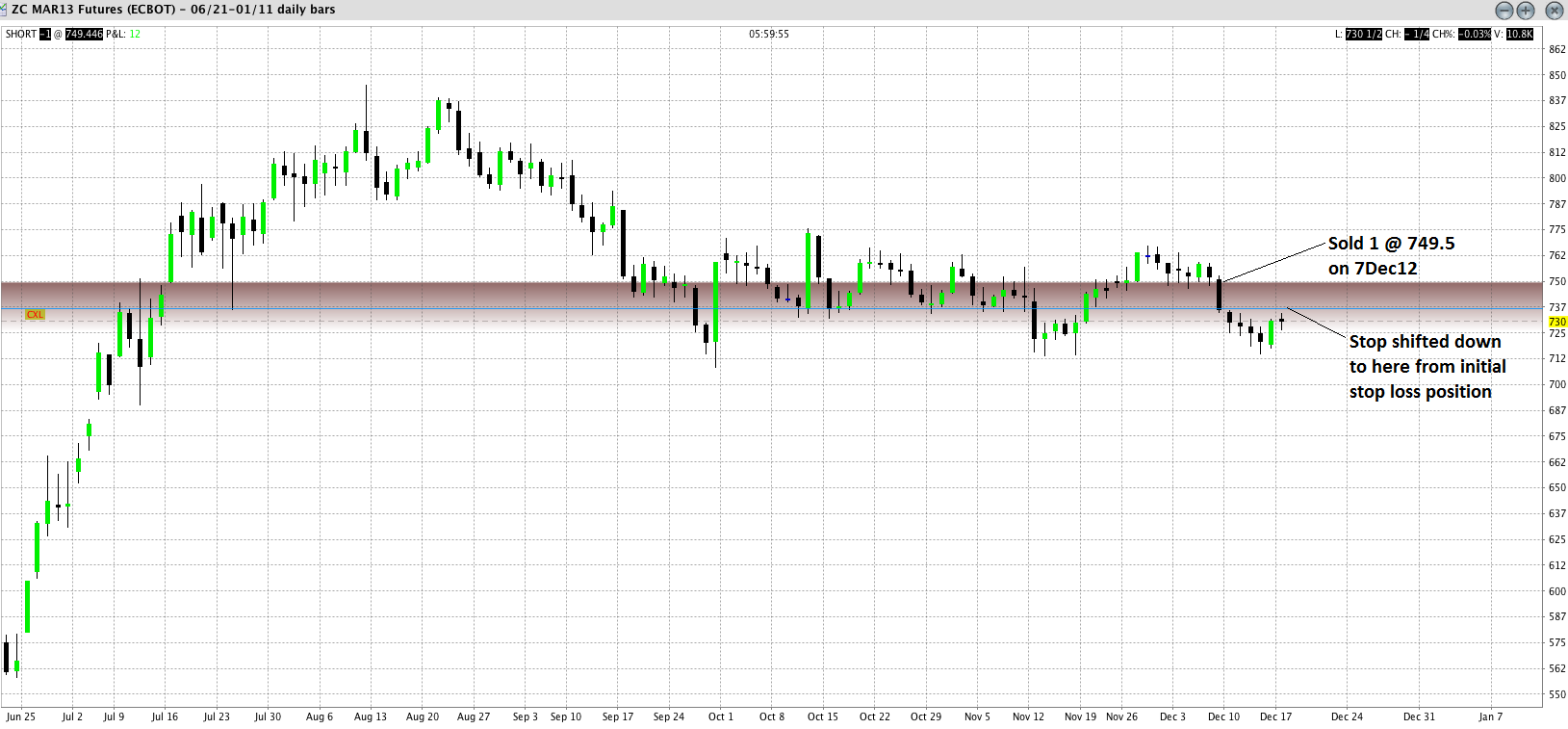 Wheat trades short into start of 9y low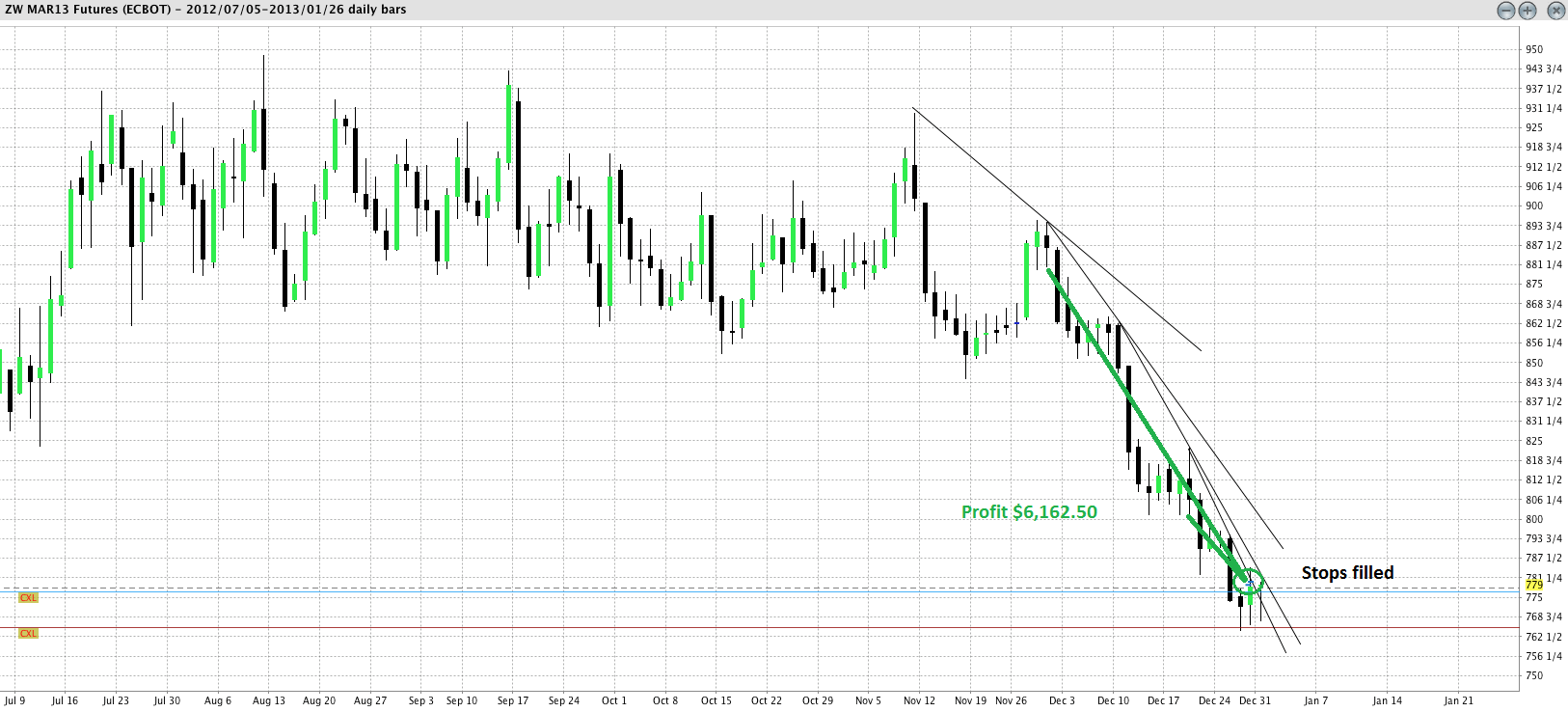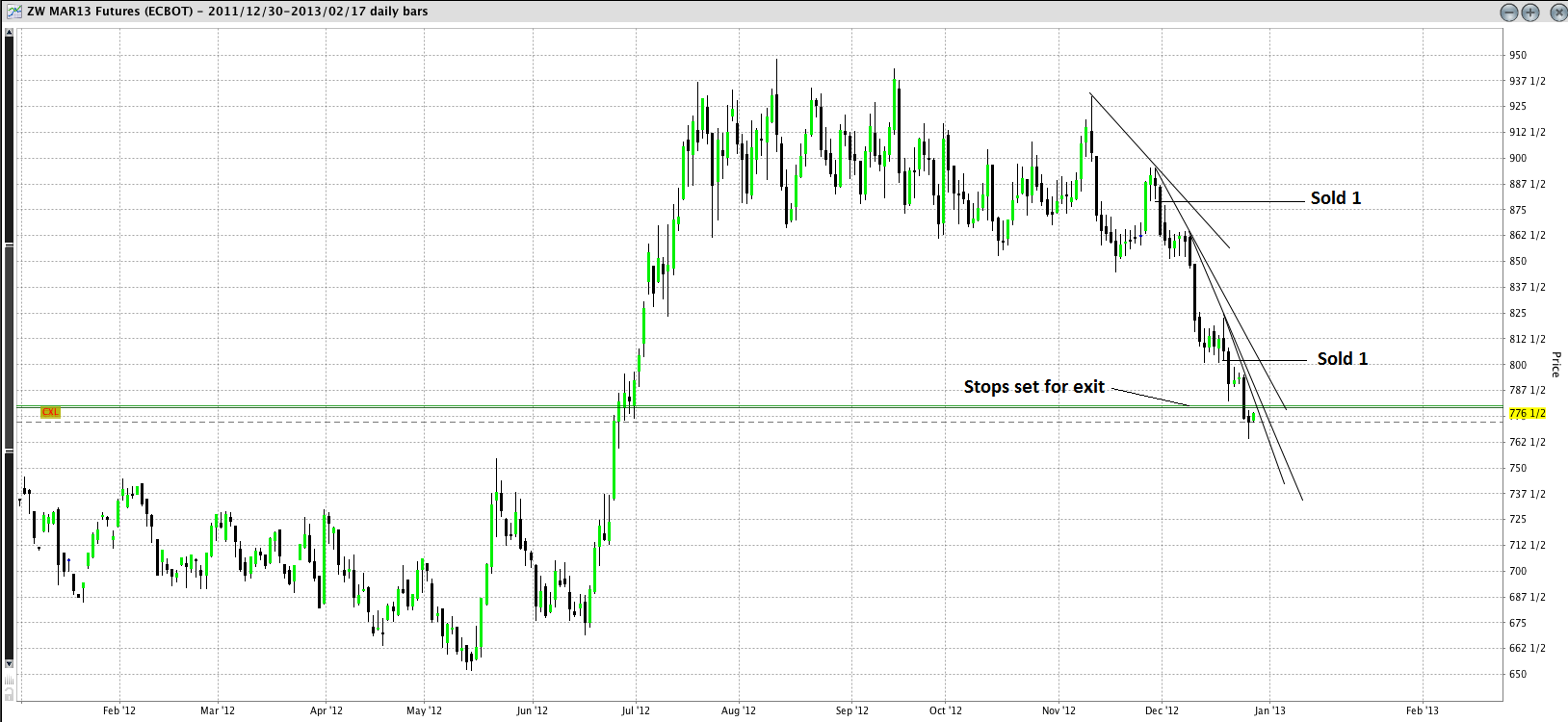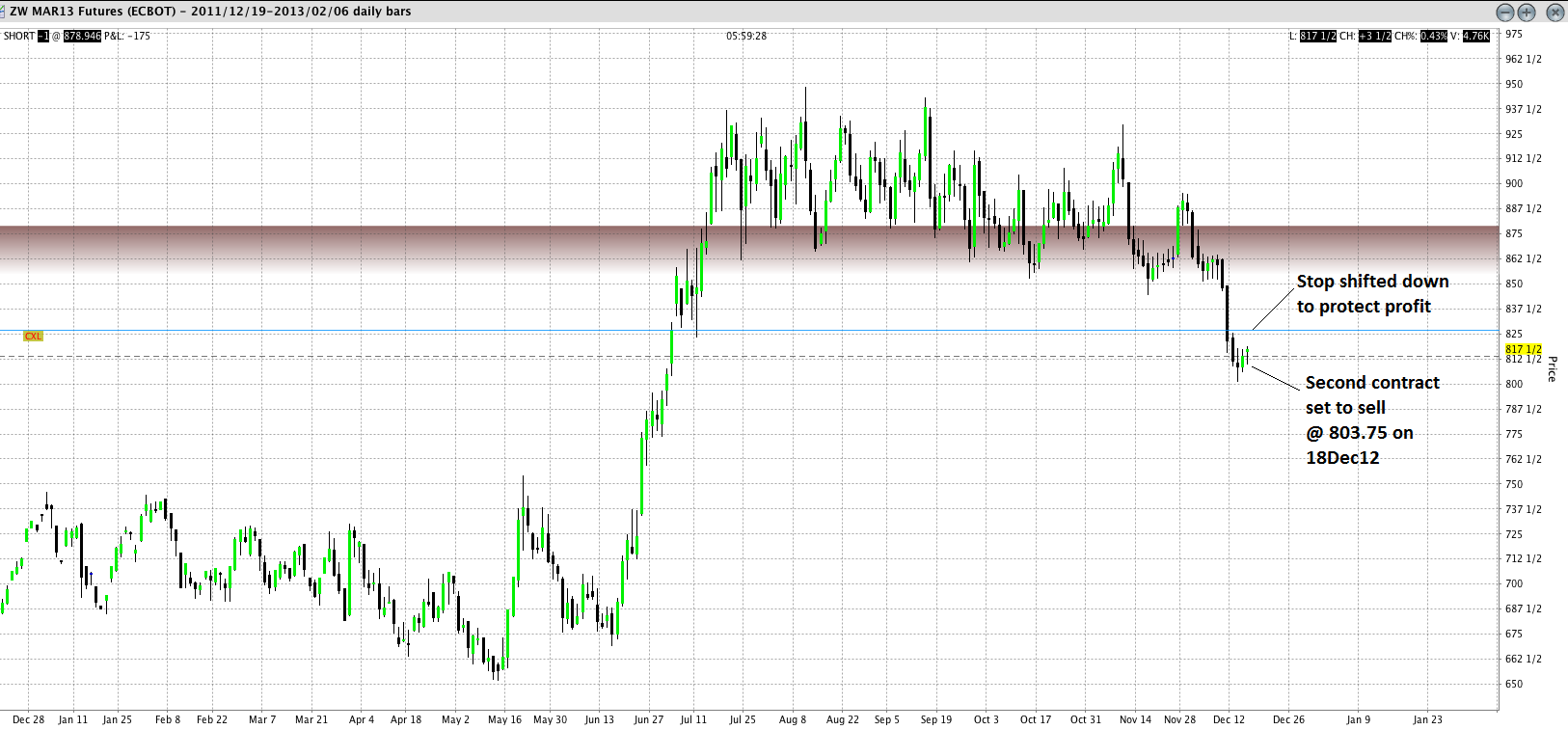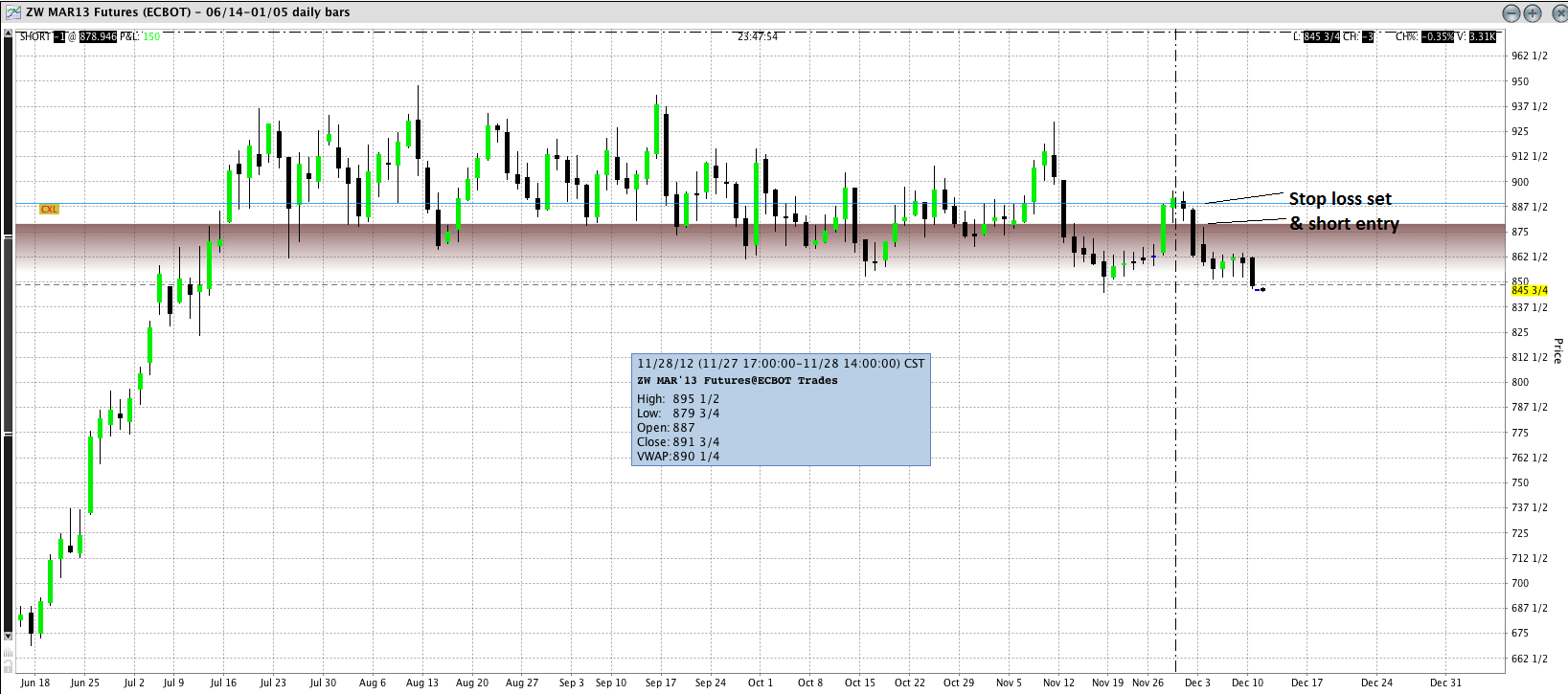 Dow trades out of 16Nov12 low (20w)
---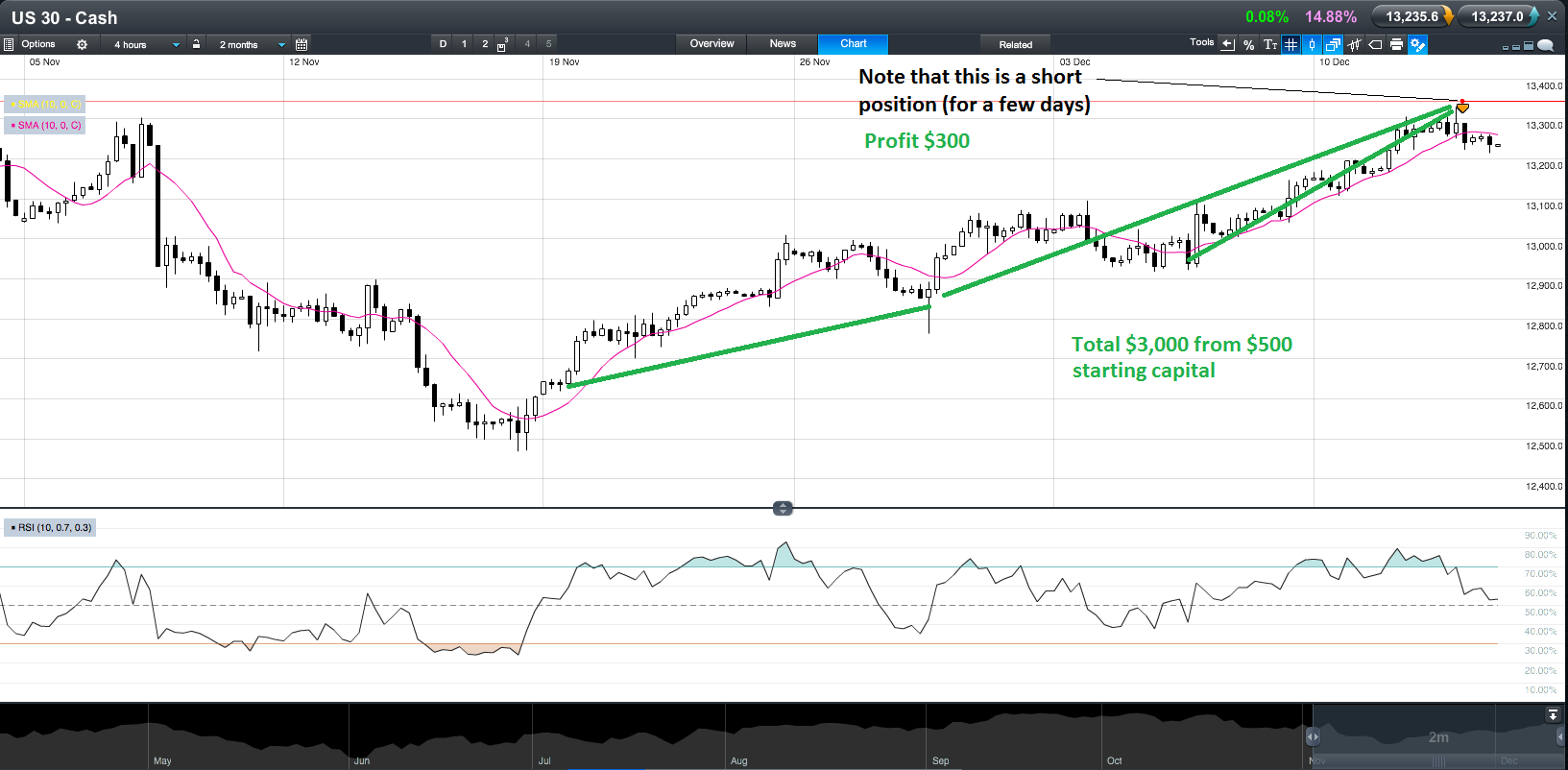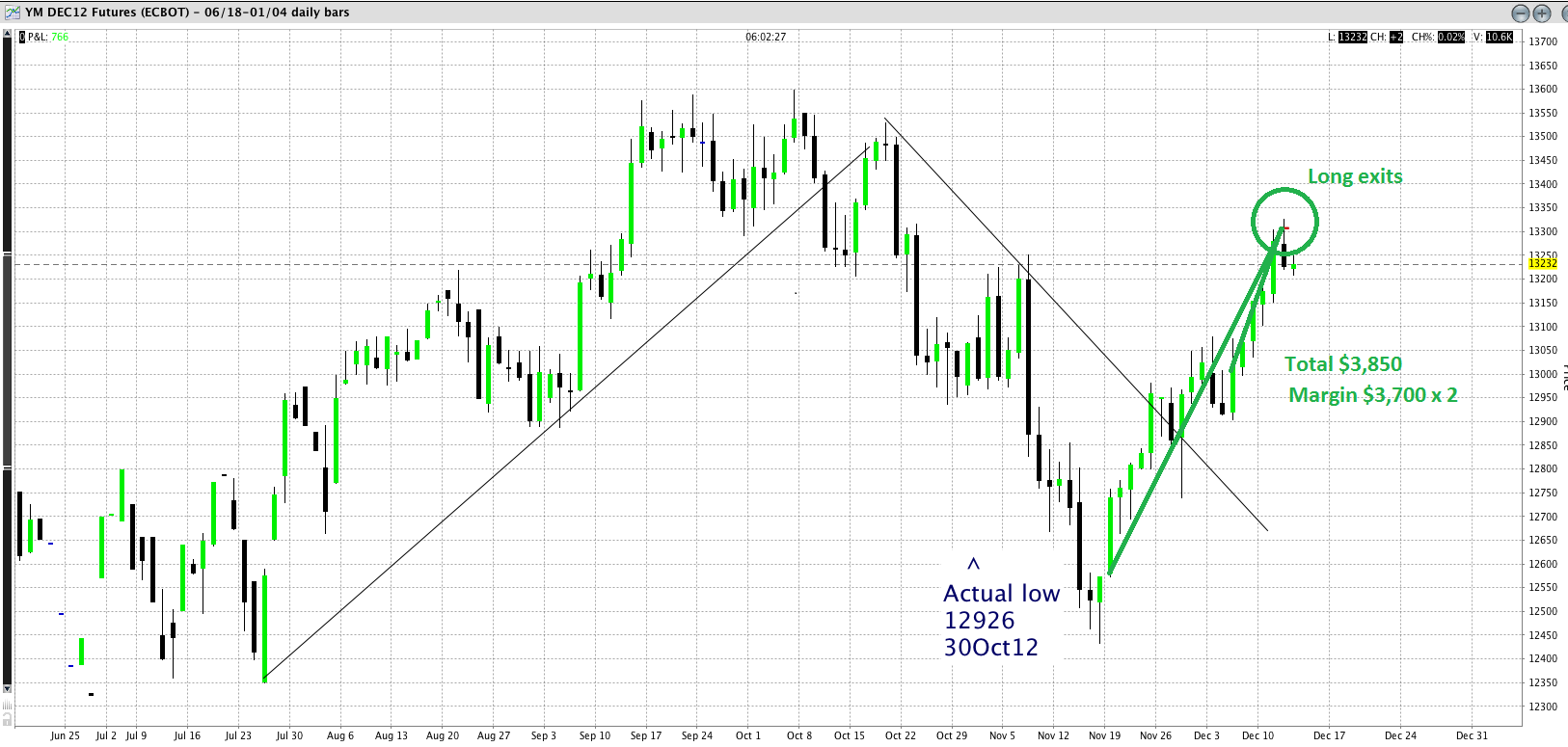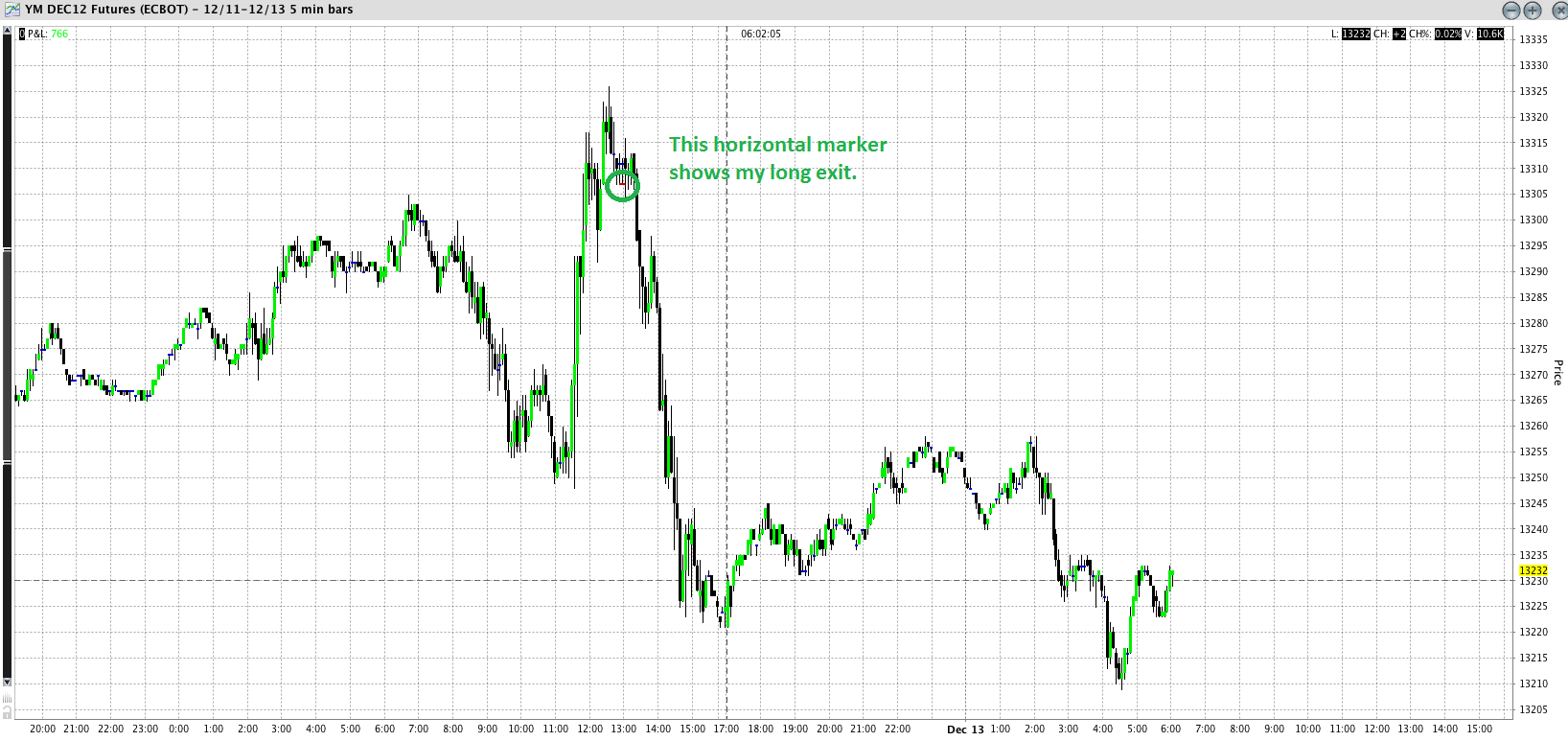 Further trades were taken in Alpari (MT4 platform) showing a profit of $2,500 from a $500 starting capital.
Total income (closed trades) of about $9,350 across three platforms from the 16Nov12 low to the exits on 12Dec12. Added to this was about $300 on the short side after the high 12Dec12.
Just because I can do it doesn't mean you can. If you are one of my students then you have the basic knowledge. Trading includes psychology.....
                                                                     Wheat Trade 2010
Email to participants in the third Advanced Cycles course:
Subject: A3C100604Email19 Wheat
Date: 6 June 2010 5:11:04 PM AEST
Hi,
Thought you might like to see this cycle stuff working on something else. Attached is Wheat for your study. Note that the 18m cycle low is coming in.
To follow this on barchart type in the code WZ0 (W=wheat, Z=December, 0=2010).
Cheers,
Original chart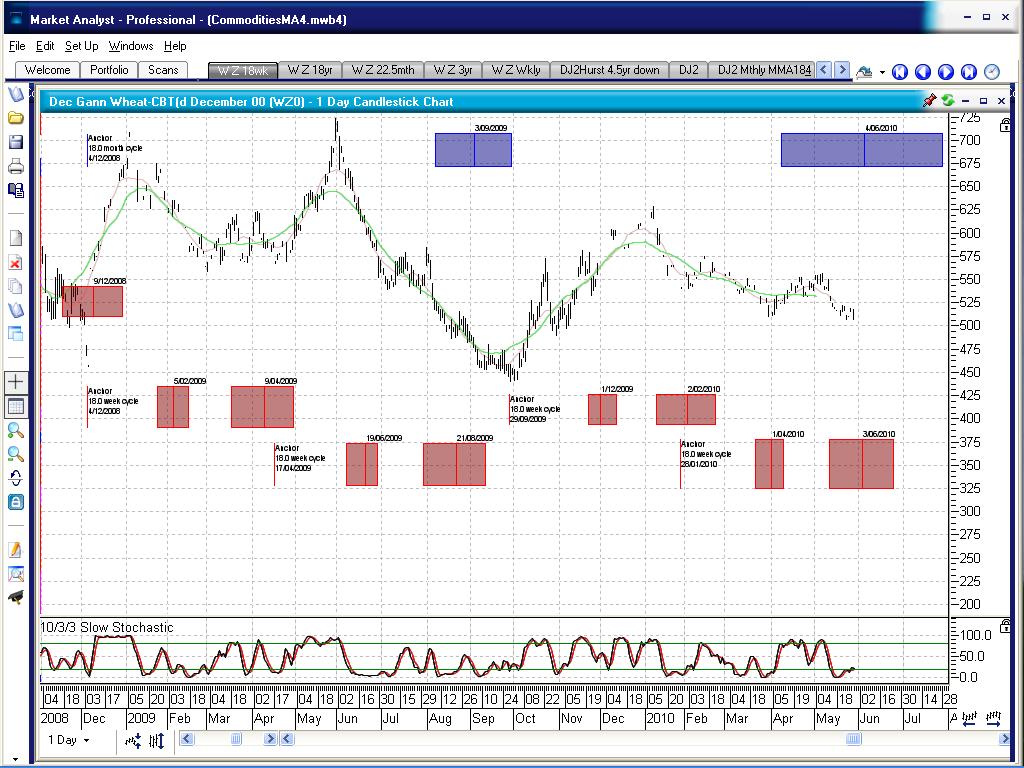 Chart showing what happened including cycles: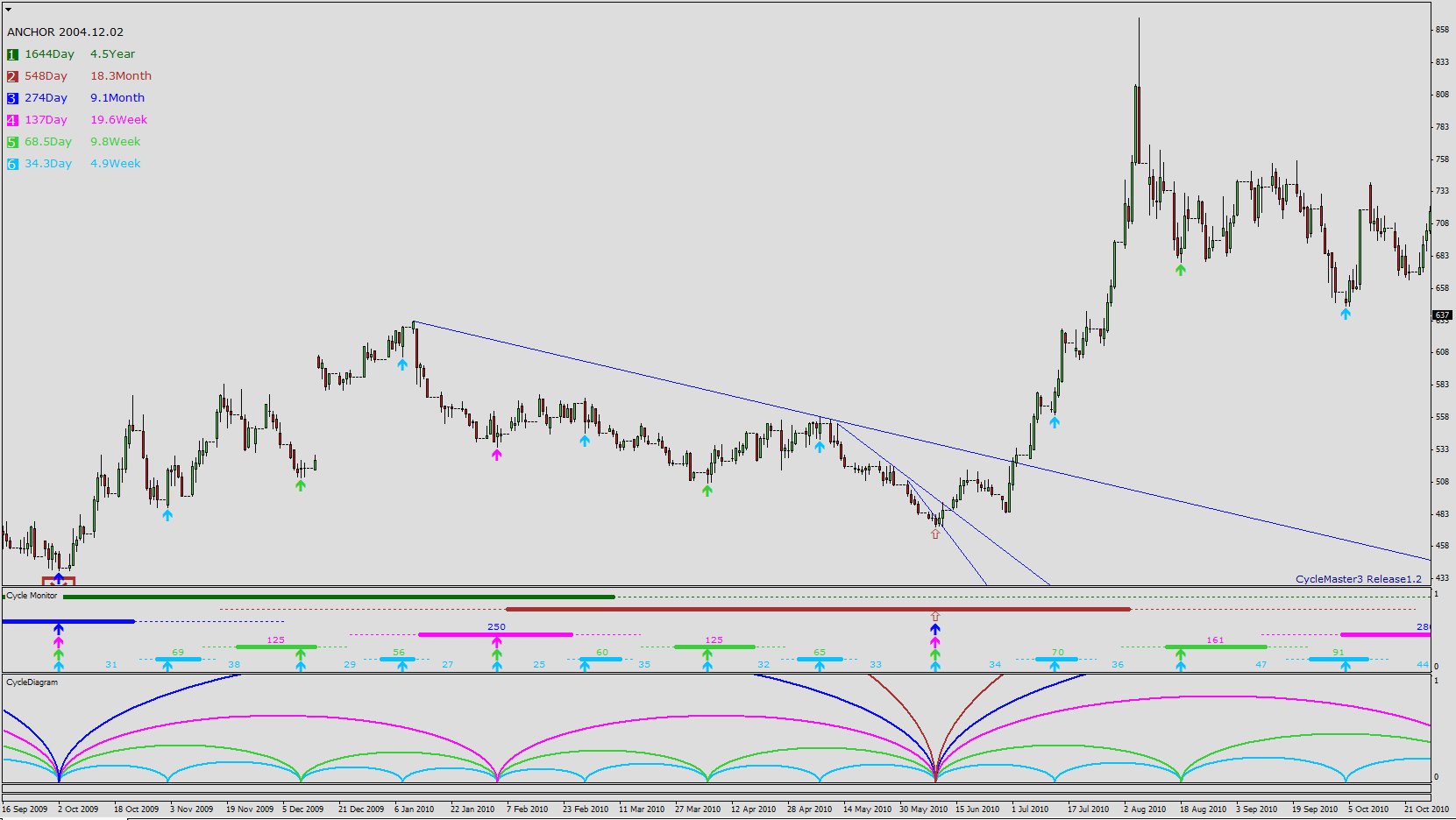 Trades: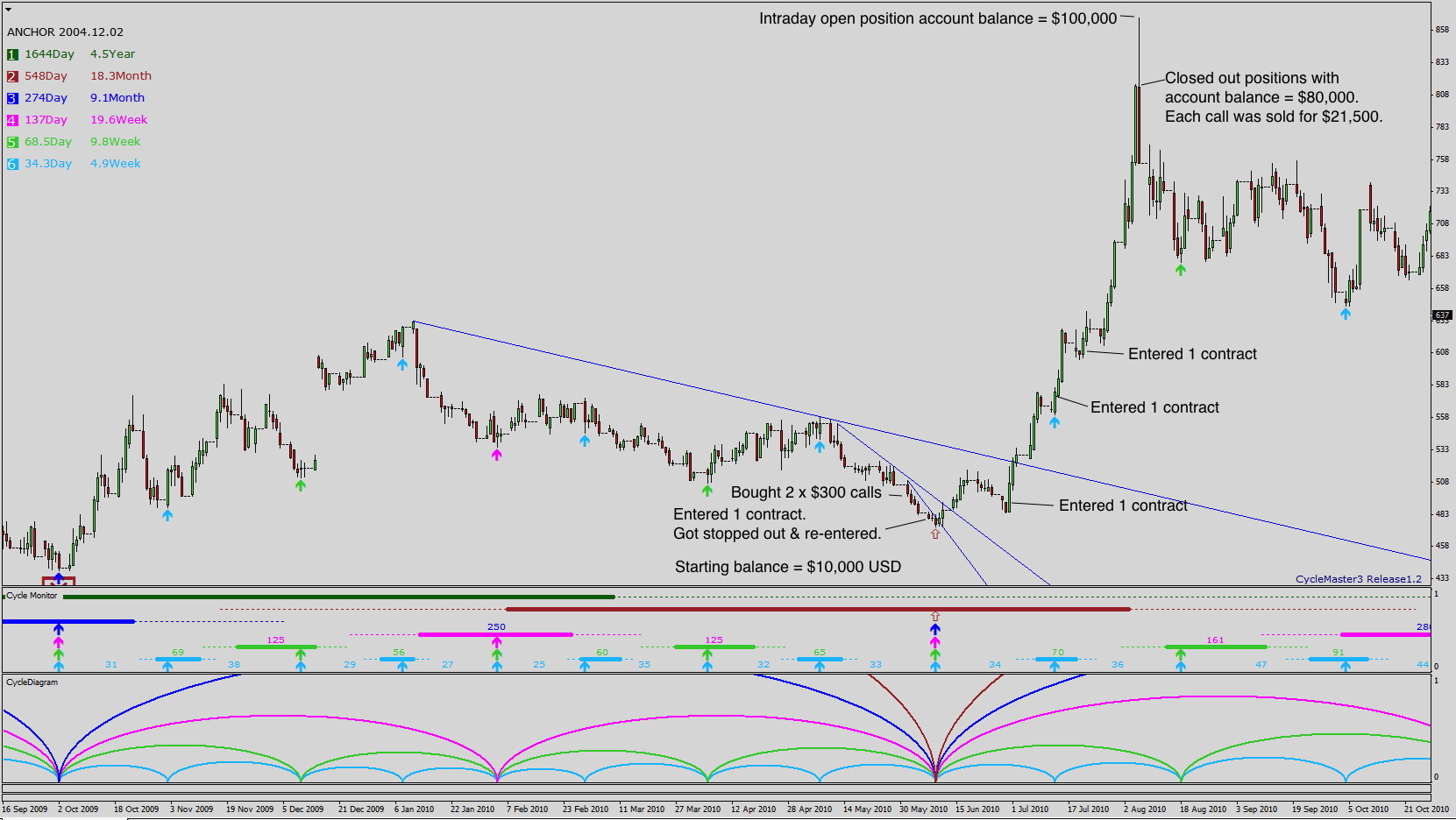 Wheat Trade Tracking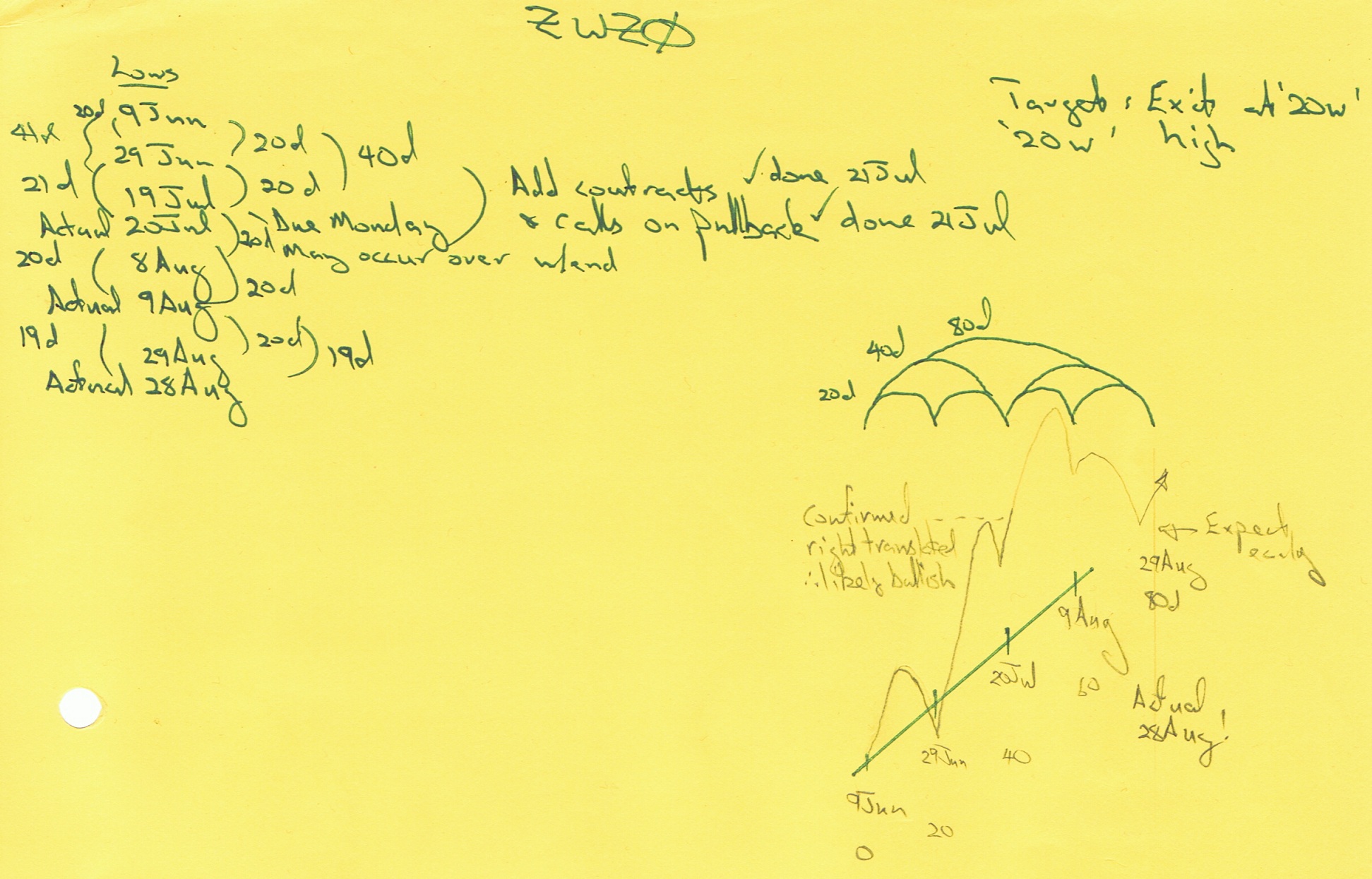 See the disclaimer below.